SkyHike.
"To walk in nature is to witness a thousand miracles"
- Marie Davis
Skyhike is a local tour operating community of Uttarakhand. We introduce you to the popular culture and unexplored culture often our Uttarakhand. We teach you how's to the expedition at High Altitude with Complete security. & with (Uttarakhand Tourism, ATOAI, IMF) Skyhike is a direct operational community in the Himalayan Ranges with local experienced trek leaders and high-quality equipment.
Why
SkyHike
We SkyHike are the leading adventure trips provider company of India,A huge team to serve you in the mountains,Aknowledge able and well experienced local guides are the ready to help you with the directions and make you feel comfortable with the surroundings.We organize treks and adventure trips in the Himalayas in no man's land.Our local knowledge and Himalayan experiences ensures that we are the real people who are operating trips in the Himalayan destinations and also known about India and its reality.
Journey
GALLERY OF OUR TOURS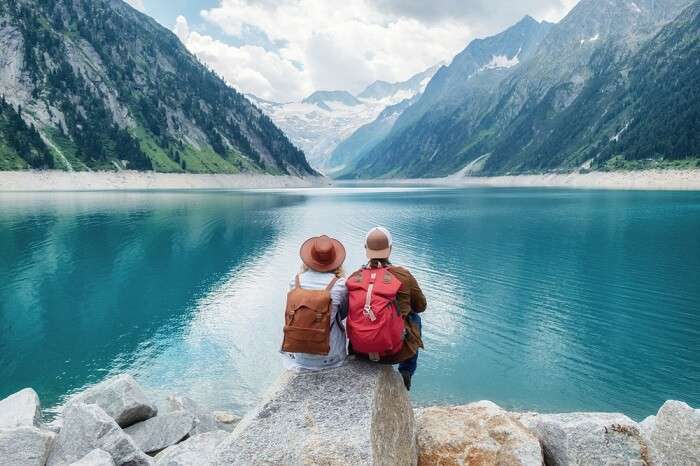 TESTIMONIALS
WHAT THEY SAY ABOUT HIKKER
Its was a very beautiful experience with Skyhike. After a long time i go for a trek and book trek with skyhike. There accommodation and guides are very well it was a best experience of panwali kantha with them
-Rana sanjay Singh
We are five members from its was the first expirence of me with them, and I highly recommend them, we booked panwali kantha trek with them its was really a wonderful experience with them
-Rajesh Singh Rana
Sky hike being one of the best in market did everything to cater the needs in such high altitudes and difficult situations. Not only sky hike make it a hiking tour but also helps detox as the food was simple yet scrumptious. The best part on that trek was the our instructor Vinay Sharma who made sure that we reach to the summit. Thank you sky hike!
-Harsh Gahlot
We were a group of 5 people. the trekking was great. The environment was literally safe.We travelled a lot of places. It was a great experience. Will definitely recommend this to everyone.
-Ayushi Singh
Its was a very beautiful experience with Skyhike. After a long time i go for a trek and book trek with skyhike. There accommodation and guides are very well it was a best experience of panwali kantha with them
-Rana sanjay Singh
This trek was really awesome . Everyone was coperative in staff . Fooding was really good. And our guide was very helpful . During this trek, we were convinced that our guides put their lives at risk to keep us safe.When we could not see the way during the night trek, our guide did what seemed impossible.The more I write, the less I will say in praising him that he is very expert in his work EAGLE OF THE DARK SKY 🔥🔥
-Abhishek Shukla
It was a great trip with Skyhike. We were 23 persons. Kuldeep is very cooperative and everything arranged was great. Since we stuck in middle of heavy rain and he arranged another accommodation too without additional charges. Apart from this guide helps the team members who are not able to trek due to tiredness and take them to the top.
-Nishank Garg
Travel was well planned by the Sky hike team. Stay & Food was good. Host was superb. Both the hosts accompaning with us were professionals especially Mr. Manoj. Due to some natural disturbances suddenly planned trip became unplanned, faced some difficulties but Mr. Kuldeep Sky hike team played well role & helped us lot. Finally we took Dashan of Kedarnath ji and returned home safely but we were not able to Visit Bhadrinath ji due to heavy rain and road blockages/ land slides. Thanks to sky hike team Mr. Kuldeep and Mr. Manoj.
-Nikhil
Pahadi- a strong person with pure soul. Its being awesome to have sky hike. We glad to went with them to kedarkantha trek. Very sweet people with positive vibe. I recommend them.
-Vipin Mittal
It was great fun with Ankit and team. They are very friendly and supportive in nature. Stay and food was awesome with wonderful scenic views. We enjoyed a lot with in the team of 31 beautiful souls in Valley of Flowers and Hemkund Saheb. Soon will join again. Outdoor Adventures, Indore rocks with Sky Hike.
-Nikhil Kumar Saraf
Nature at its best.....mesmerising views and nice group of people create good memories in life. Mr Ankit - A genuine and a good human being manage us very well, he mixes with our group like water. A good leadership skill and decent knowledge of the mountains and meadows make him a smart trek lead.Thanks to Outdoor team and Sky Hike for this wonderful experience.
-Chhavi Khandelwal
Ankit Pandey was guiding us all the way to top at Valley of flowers & Hemkund Sahib trek, he was cognizant about the area and was helping our group of 30 especially on time keeping and smooth experience. I wish him and company all the best.
-Abhishek Roy
Great Lakes Trek has been an awesome experience with some breathtaking views of valleys, lakes, rivers and snowy mountains. Starting from the journey from Sonamarg to Naranag, the trek was filled with life and energy. The weather can get biting cold but it is worth it. Vinay and team was very supportive in all aspects all along the trek, he gave all the freedom to explore around, and to go with our own speed and time.....
-Shiva sripathi
We did a chamdarshila trek with skyhike. It was a great experience . The food quality and all services was awesome. Coordinator Mr. Kuldeep sir he has a good experience and good behavior. Thank you skyhike....
-Hema Rawat
I went to kedarkantha trek with skyhike and the staff is so hardworking and motivating... And the instructor kuldeep sir was so friendly, helpful and fun-loving, it was fun climbing with him and he'll never let u give up ... And last but not the least, the food was awesome they provide jain food also. If u are looking for any trekking just go for skyhike it's the best and at a reasonable price
-Vishwa Shah
FAQ
Know More About SkyHike
How can I work with Skyhike?
Working with Skyhike can be rewarding as well as tough at times. At Skyhike, we are dedicated to lead as the best trekking company in Uttarakhand. With us, your work is committed and responsibilities are high, surely a thrilling experience it is. Connect with us for more details!
Can I join your treks as a solo trekker?
Yes, indeed you can. On going on a solo trek with Skyhike, it is important to be fit. It is because, while on a solo trek, you are walking distances and setting your camps, carrying water & food, cleaning and cooking sometimes. Therefore, we suggest you take friends or otherwise make friends on the trek.
What exactly do I have to carry for a trek?
While going on a trek, you should carry essential items like a rucksack bag with a rain cover, a day bag pack, a torch, spare batteries, and UV protection sunglasses. Furthermore, you can keep a pair of slippers and high-ankle trekking shoes. In addition to this, track pants, woollen socks, full sleeves t-shirts are also suggested.
What kind of food will be served during a trek?
Skyhike serves vegetarian food that is healthy as well as hygienic. Such as nuts, fruits, dry fruits, energy bars and many more. You can be worry-free in terms of food quality that you will enjoy on the trek. For any queries regarding what to carry for a trek, you can contact us directly. We will be glad to help you.
Is there any extra fee that I have to pay on top of the listed trek fee?
Yes, certain factors affect the charges. Like you may be asked to pay for extra bag offload, couple sharing as well as additional food requirements. Moreover, you have to pay GST above the stated fee. Connect with us for more details.
Contact Us
Have you any Question?